Jungle Niwas Ranthambore

Village Sherpur, Khiljipur
Ranthambore, Rajasthan 322001
India
About Hotel
The tents have been innovatively crafted using the traditional skills and crafts of Rajasthan. Each Tent has its personal breathtaking view of the Aravali range. The tented camp is located in a large private site overlooking the flanked by open fields and hills.

It's unique location and personalized services will provide guests an unforgettable and everlasting moments in life Ranthambore National Park covers an area of 400-sq-km engulfing within beautiful scenarios of lakes and rivers and on top of these a well-preserved Ranthambore Fort built in the 10th century. The lower lying ground alternates between open bush-lands and dense forests and is accustomed with ruined pavilions, chhatris and 'hides' the hunting preserve of the Maharajas.Jungle Niwas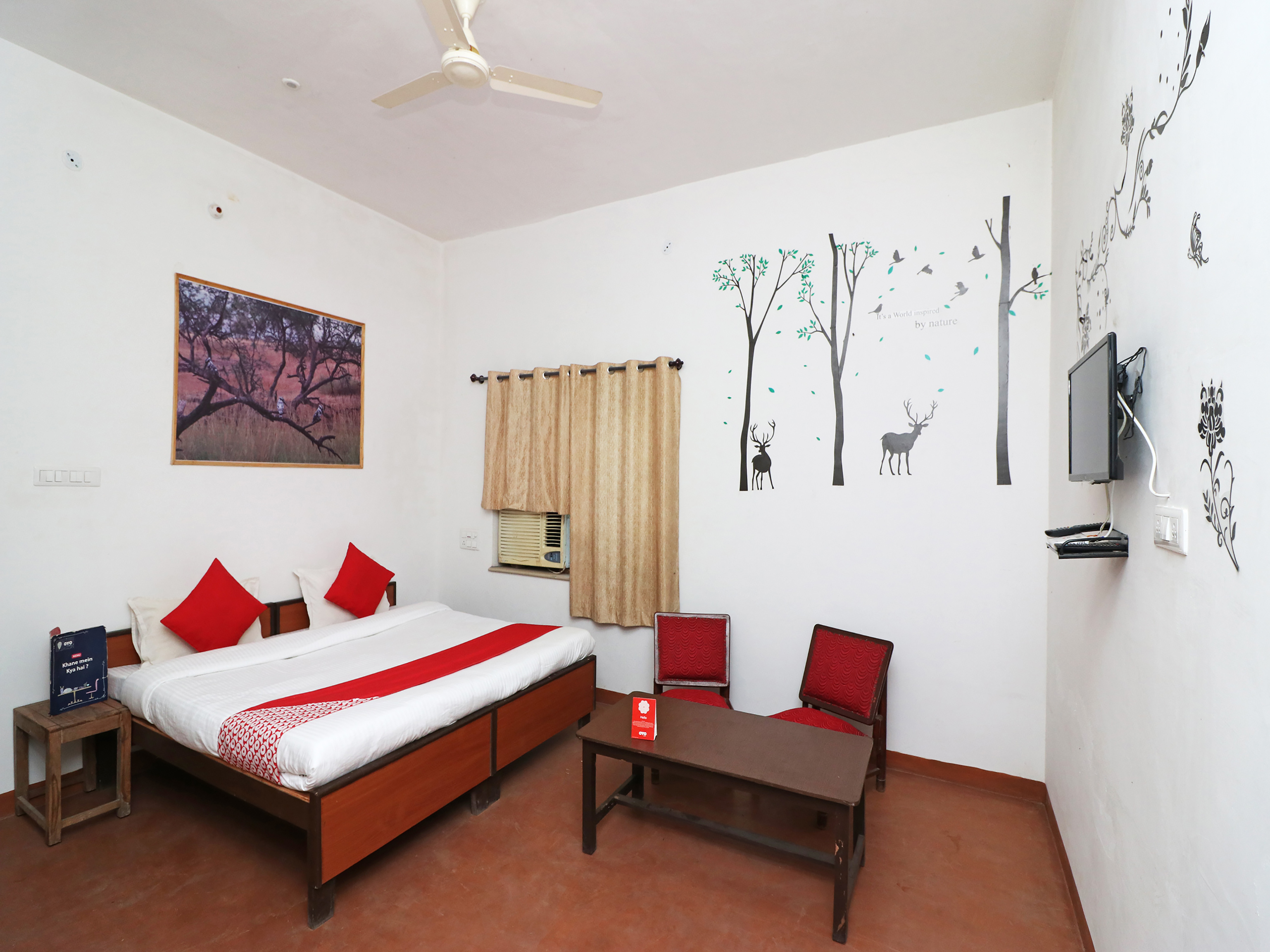 Hotel Accommodation
Starting with 12 Luxurious Tents equipped with best quality linen, carpet & western toilets with running hot & cold water.
Zaafran
A Multi cuisine Open Restaurant with Indian speciality.
Recreation
Campfire is focal point for the evenings's entertainment with the rhythms of Rajasthan folklore and traditional dances.
Activities
Jeep/ Canter Safari, Elephant Ride, Horse Safari, Village Safari, Hot Air Ballooning, and Camel Cart with canapoy are avilable for excursions.
Request Booking
OR
Contact us now :
Limra Hospitality Pvt.Ltd
Voice : +91 - 0120 - 4212120 / 0120-2453786, UK - (044) 2030049424
Email : ranthamborejeepsafari@gmail.com
Mobile : +(91) - 9810226091, 9999776081